There is no provision in the 2013 act corresponding to section 268 of the 1956 act relating to variation of terms of appointment of managing director, whole time director or non rotational director. If the resolution passed by the shareholders grants authority to the board to vary the terms of appointment then it will not require further approval of the shareholders.
First. check your company is a public limited company or a subsidiary of a public company.
Convene a board meeting after giving notice to all the directors of the company under the section 173 of the 2013 act and take the decision for the amendment to be made in any provision relating to the appointment or re-appointment.
Also decide in the same board meeting the contents of the proposed amendment.
If the amendment is to be made in any provision relating to the appointment or re-appointment of any managing, whole-time or non rotational director contained in the company's Memorandum of Association.
File a certified copy of the board or general meeting resolution on with the copy of the explanatory statement relating the variation of the terms of appointment of a managing director in e-Form No.MGT-14 with the concerned ROC within 30 days.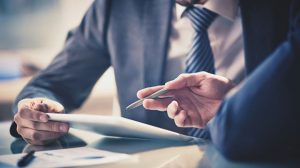 The e-Form is digitally signed by the secretary of the company or CEO or manager or director or CFO duly authorized by the board of directors.
The company is punishable with fine is not less than Rs.5,00,000 and it may extend to Rs.25 lakhs. Every officer of the company who is in default is also punishable with a fine of Rs.5,00,000.
Also remember that the offense committed by an officer is compoundable by the regional director or any officer authorized by the central government. The offense committed by a company under Item No 10 above can be compounded by the Tribunal.
For Company Registration in Bangalore click here.  We Solubilis register your company like Private Limited, Public Limited, One Person Company and LLP registration in Bangalore.